Shopping Cart
Your Cart is Empty
There was an error with PayPal
Click here to try again
Thank you for your business!
You should be receiving an order confirmation from Paypal shortly.
Exit Shopping Cart
| | |
| --- | --- |
| Posted on July 23, 2015 at 1:40 AM | |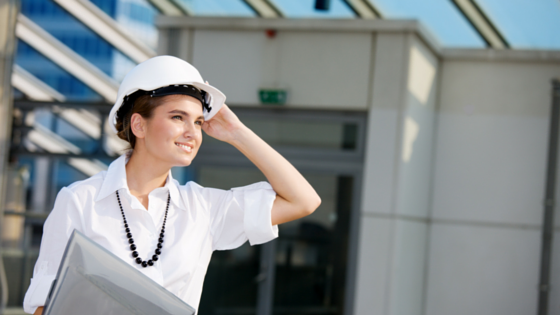 Would you ask a lawyer or a plumber for their resume? I'm guessing your answer is 'NO WAY; why would I?!?'.
Just like a lawyer or the local plumber, a Virtual Assistant (VA) is a small business owner. Although what a VA does for you in your business is very different … we don't unclog toilets or keep you out of gaol (usually). What we do provide to you, just like a lawyer or plumber, is a 'service'.
This can be really difficult for some business owners to get their heads around when looking at engaging a VA to work with them … I think that's because of the nature of the work VAs are seen to provide. The reality is that VAs provide a multitude of services for business owners – far more than the general secretarial services often imagined.
I bet you wouldn't dream of asking a Web Developer, Graphic Designer, Copywriter or Bookkeeper, for their resume … yet all of those professionals could very likely be VAs!
Now we VAs totally understand that you wouldn't feel comfortable unless you found out a bit more about that lawyer or plumber before engaging their services (we wouldn't either) … and you would likely do that by visiting their website/Facebook page, reading their testimonials/reviews or through a referral from a friend. And you can do the same thing to find about us – ask us for our websites, Facebook pages, and links to testimonials … but please don't ask us for our resumes!
What you wouldn't do is to say to your lawyer or plumber "I need to see your resume and I also want contact details for your clients so I can do a 'reference check'." I can imagine their reaction right now, and it isn't pretty!
If that is what you are intending to say to the VA you are considering engaging to provide their services to you … maybe what you are really needing to find is an employee, not a VA. An employee that you would be responsible for paying a set wage, WorkCover, sick leave and other leave entitlements, office space and all the other bits and pieces that come part and parcel with an employee.
VAs are not employees – we are independent contractors and you (our clients) are not responsible for our taxes, insurances, or other employee related expenses (excepting indirect expenses incurred in the course of us completing your work).
We are self-employed business owners who provide professional administrative, technical or creative services to our clients remotely (from our home office) … be that secretarial/administration services, web design, copywriting, technical support, bookkeeping, etc.
We provide all of our clients with a contract and agreement that requires both our signatures … a confidentiality clause included.
Don't think a VA is hiding something from you when they say they don't give a resume or contact details for their 'references'. We aren't; it is simply that we are business owners who take pride and responsibility in our work and our businesses working on the same engagement of services principle as that lawyer or plumber. We also take our responsibilities to our client's privacy seriously and won't divulge or share their contact details with others.
Our good work and reputation is what grows our business and you can be sure that we are working hard on doing just that. We truly love working with our clients to ensure the growth and success of their business … and I'm sure that's gotta be a bonus for you over an employee any day!
| | |
| --- | --- |
| Posted on July 21, 2015 at 10:35 PM | |


So, you have a business and are all set up on Facebook … but are you really ALL set up?
Facebook have rules (lots of them) and if you break Facebook's rules ... they don't contact you to explain and give you another chance they simply shut you down.  


Is that what you want to happen to your business 'page'?  I'm pretty darned sure it isn't!  If you have a 'page' set up for your business that isn't really a page but is in fact a profile Facebook may very well shut you down and whatever you have on that 'page' (that is really a profile) will be gone FOREVER!  When Facebook shut you down, they really shut you down ... bye-bye photos, videos, posts, friends/likers, the lot GONE.

So, what's the difference between a page and a profile you may be wondering, read on my friends, read on …
An easy way to work it out is - how do people connect with you?   Do they 'friend' you or do they 'like' you?
Where they need to 'friend' you to connect with your business then you have created a profile, which is a big no-no!
If they 'like' you to connect with your business then you've set up a page for your business … that means you are in business, Facebook style!
It can be fixed!
If you have made a mistake and set your business up on Facebook as a profile I strongly (see my huge emphasis on the strongly) recommend that you convert it to a page … before Facebook discover your mistake and shut you off, and if they do discover it they will do just that.
You can convert your business profile to a business page very easily.  You will take all of your friends from the business profile and the profile name across to your new page … your business profile friends will become your business page likers.  What you DON'T get to take across are all of your posts, photos, videos and messages so you must be sure to back them up to your computer before you do the conversion.
Find new business and grow your business - by having a face!
Often I hear people say that they want to set their business up as a profile (opposed to a page) so they can post into groups under their business name … in doing this they are missing out on LOTS of new business opportunities.  The power of personal connection is immense!
I don't mean that you need (or should) put your personal life out there on show for all of your potential customers and clients … what I do mean is that people are MUCH more likely to buy from a business or use their services if they see the person active in their community - they want to see that the business has a face and a personality that they can trust.  
By being an active and sharing member of a group through your personal profile you are doing your business a HUGE favour!
Be a respectful group member too ... read through the group rules and make sure what and how often you are posting is within those rules.  Maybe you have joined a group that doesn't allow business advertising - stay in the group and be active, be friendly, and ... be known.  Business is much more likely to come your way when you offer something more than what you are selling.
But I want to keep my private stuff private?
Worried about posting into groups from your personal profile?  Do a check on your privacy settings and make sure they are good to go. I recommend that everyone do a check on their privacy settings every couple of weeks anyway just to be sure that Facebook hasn't changed anything that leaves you open!
Make sure that on your personal profile you include your business in your 'about' section – a great way to get those new group connections to check out your proper Facebook approved business page!
If you want to use Facebook to advertise and grow your business you need to play by their rules and also be prepared to put yourself out there a little bit too!
Want to learn more about using Facebook for business?  
Business owners, community groups and Not-for-Profits can join an 8-week workshop on Social Media Basics where you will learn how to create social media profiles, construct an engagement strategy and build a communications plan.  Click here for more details of this workshop held by the Emerald Community House (Victoria).
/